The National Animal Rights Association was officially formed one year ago, on 1st July 2007. I should qualify first, that I am not affiliated with them in anyway, but I received their yearly review. They have achieved such a great amount of positive change over the last year, that I wanted to share. If you are interested in getting more active in protesting for animal rights, they  are now a well established platform, and are always looking for more support. You can get more information on their upcoming demonstrations and other events on their website.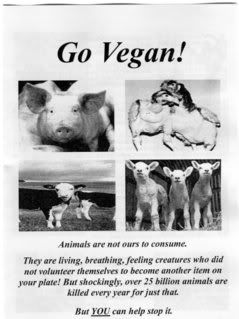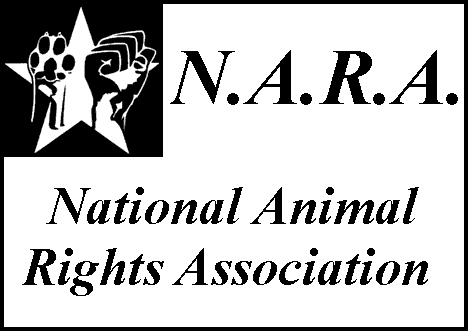 A highlight of their activities over the last year:
"N.A.R.A.'s Year in Review from 1st July 2007 – 1st July 2008″
EVENTS ORGANISED:
83 Demonstrations
103 Leafleting Sessions
13 Information Tables
INFORMATION DISTRIBUTED:
We have sent out over 60 information packs (e.g. Fur Packs, Circus Packs, Vivisection Packs, Vegan Starter Packs and Campaigner Starter Packs)
And we have distributed a total of over 44,000 leaflets
FUR FREE SUCCESSES:
Brown Thomas & BT2 stores nationwide
Sharpsville (Temple Bar, Dublin 2)
Flip (Temple Bar, Dublin 2)
HelterSkelter (Temple Bar, Dublin 2)
The Real McCoy (Temple Bar, Dublin 2)
Flairline Fashions (Pamela Scott & Richard Alan stores nationwide) *awaiting confirmation in writing
FOIE GRAS-FREE SUCCESSES:
One Pico Restaurant (5-6 Molesworth Place Schoolhouse Lane, Dublin 2)
Bleu Bistro Restaurant (Joshua House, Dawson Street, Dublin 2)
L'Ecrivain (109a Lower Baggot Street, Dublin 2)
South Bar and Restaurant (Beacon South Quarter, Blackthorn Road, Sandyford, Dublin 18)
OTHER SUCCESSES:
Citi Bar & Lounge (Dame Street, Dublin 2) have now stopped using snakes as "student night" entertainment
Decor (Wexford Street, Dublin 2) have stopped selling horns, animal skulls and fur rugs
NEW CAMPAIGNS STARTED:
Vegan
Foie Gras
Horse Racing
OTHER CAMPAIGNING NEWS:
Our official website was launched in November, and has already gotten over 3200 hits.
We now have both Myspace and Bebo pages
We're getting regular media and press coverage of our events, and interviews on our campaigns
Almost every day now, we are contacted by new people wanting to join our group
As part of our new Go Vegan! campaign, we are now sending out Vegan Starter Packs on a weekly basis
We are now supplying activists all over the country with campaign materials, and helping them to set up groups in their area.
Recently a branch of N.A.R.A. has been set up in Co. Limerick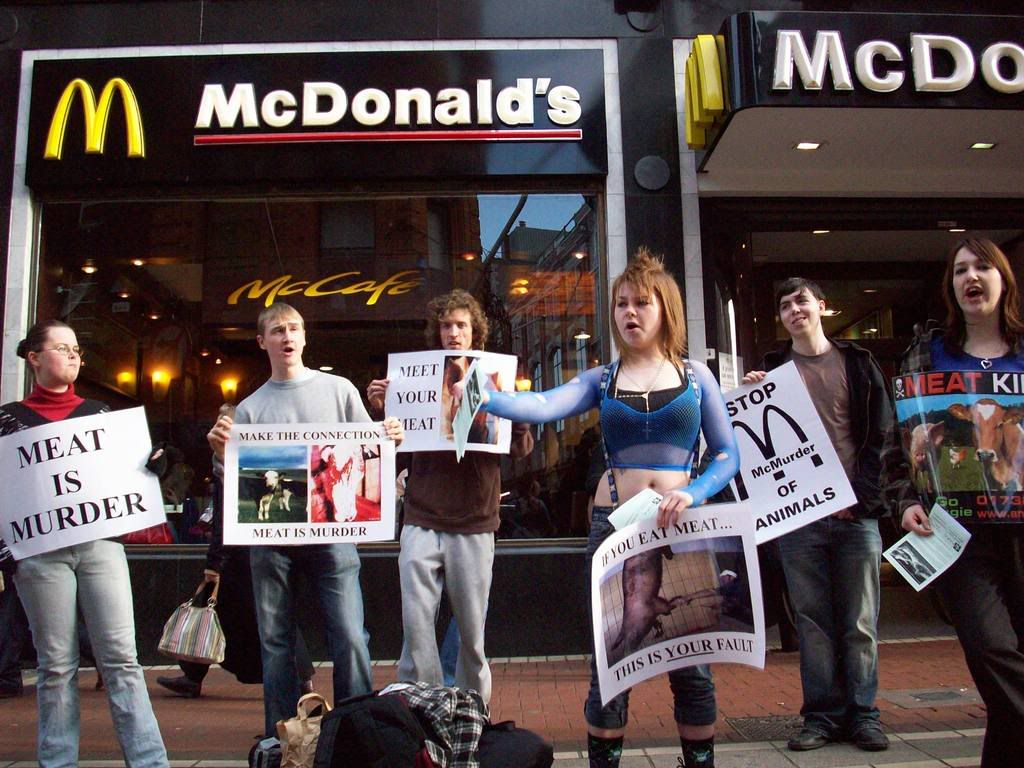 Personally, I'm not a rights protester. I can't, however, argue with the positive results that have come out of NARA's campaigns over the last year, but it would be interesting to see how the people's rather than companies perceptions have changed. There are a couple of issues at stake here. Protesting, and petitioning has indeed removed fur from shops, stopped foie gras being sold in Dublin restaurants,rescued snakes from being used in nightclub acts and has resulted in other positive outcomes. I would hope that this change in action will be reflected in a change in perception by the people that shop in these places. I can't be sure. Say a women likes to buy fur, not just likes, but sees it as some sort of symbol of success, or power, or something else she feels qualifies her. Will she stop, buy something else, or will she go to a different shop? Personally, I am more interested in talking to people about my beliefs, having a conversation and presenting my argument. Changing perception and social belief, rather than changing actions of commercial businesses. Protesting does not seem to lend itself to getting the argument and reasoning across. Still, that's my trouble with protesting, not with this organization. I applaud their successes, and hope that some of the rest of you who sympathize with them may find an outlet through helping them protect animal rights.
[All photos from the NARA official website]